Christmas Trees | Fall Activities | Our Story | Links | Tree Stand | Home
"Sorry No Pets!"
---
Covid - 19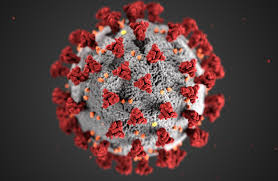 While we want everyone who visits our farm to have a wonderful experience, we want to keep you and our staff safe and healthy. The following are best practices that will be enforced at May-Lan for the 2020 season.

1) Masks will be worn by all employees who come into close contact with customers. For instance, the Tree Stand store, Taste Table and tree carriers/tie-ons

2) A limited number of people will be allowed into the Tree Stand store and will need to wear masks while visiting the store.

3) When our staff is tying trees onto cars, we are requesting that families remain socially distanced from them.

4) Masks are not required while in the fields.

5) Social distancing should be practiced at all times.

6) Every effort will be made to keep saws sanitized.

7) Staff who handles food will be wearing gloves.

Letís stop the spread of this virus, but have a great time while at May-Lan Tree Plantation!

Merry Christmas!
| | | | |
| --- | --- | --- | --- |
| Calendar | Fun on the Farm | Photos | Directions |

May-Lan Tree Plantation
156 Cooley Bridge Road
Pelzer, SC 29669
(864) 243-3092
(864) 243-3065 (fax)
Store Hours: (Seasonal)

@ 2004 - 2010 May-Lan Tree Plantation
Developed and maintained by Spalding Computer Services
Last Update: 11/07/2014